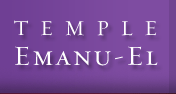 Roll up your sleeves and roll out some matza!  Shira joins the children of Temple Emanu-El to prepare for Passover with home made matza making.
1 East 65th Street (@ 5th Ave)
New York, NY 10065
Fore more information contact (212) 744-1400. RSVP for all Young Families events to youngfamilies@emanuelnyc.org or (212) 744-1400, ext. 242.
Leave a Reply
Posted in Shira's Concert Schedule