Shira's Concert Schedule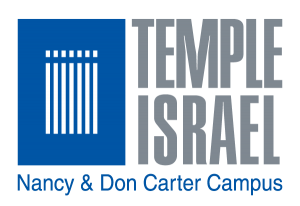 Shira is honored to spend Shabbat with the congregation of Temple Israel at West Palm Beach. Shira is participating in the congregation's series "Simply Jewish: Exploring Diverse Jewish Experiences".
For more information on joining the congregation for Shabbat services at 6:30 p.m., please contact Rabbi Cookie Olshein at 561) 833-8421 or rabbi@temple-israel.com.
| | | |
| --- | --- | --- |
| April 1, 2019 | to | April 3, 2019 |

Shira returns to present at the PJ Library National Conference, April 1 – 3  in Springfield, MA.
The Spiritual Practice of Play
Where does Play fit into all of this?  We're looking at unabashed, dance like no one is watching, ecstatic joy; curiosity and imagination. Play is a thing of the spirit. It is the key to our creative self.  In this workshop, we will cultivate play as a spiritual practice, toward living a balanced life where laughter, joy and hope are an intrinsic part of being.  We will learn to incorporate play into our program design as well as consider the profound impact of play on our learners.
April 6, 2019
11:00 am
to
3:00 pm

Celebrate Earth Day and do the Earthworm Disco with ShiraLaLa and her band. It's going to be a blast! This event is held in both Hanover and Claremont, New Hampshire and is designed to entertain and introduce young children to the world of the arts through participation and FUN!
11:00 a.m.  – Alumni Hall, Hopkins Center, Hanover
3:00 p.m. – CSB Community Center, Claremont
These events are free and open to the public! For more information, please contact the Hop Box office at hop.box@dartmouth.edu.
April 7, 2019
1:00 pm
to
5:00 pm

Join ShiraLaLa and The Jewish Museum for a Passover extravaganza with art, music, and dancing! Experience a ShirLaLa concert, create a musical instrument, and participate in hands-on art projects for kids of all ages.
For more information and to registers, visit the Jewish Museum website.
May 4, 2019
9:30 am
to
11:30 am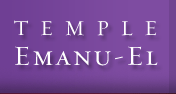 Join us for singing, storytelling and warm-hearted interpretation of traditional Shabbat prayers. Each week there is also a creative art project as well as a delicious Oneg Shabbat gathering with a light meal and treats.
1 East 65th Street (@ 5th Ave.)
New York, NY 10065
For more information, contact (212) 744-1400. RSVP for all Young Families events to youngfamilies@emanuelnyc.org or (212) 744-1400, ext. 242.
| | | |
| --- | --- | --- |
| May 29, 2019 9:00 am | to | June 2, 2019 9:00 am |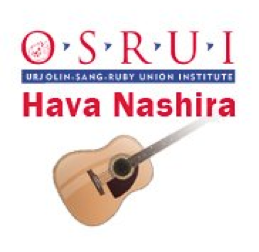 If you teach or lead music in camps, congregations, or community centers, Hava Nashira is for you. Created by Debbie Friedman z"l and Cantor Jeff Klepper among others, Hava Nashira provides you with the opportunity to improve your skills as you learn from the finest Jewish music innovators and composers. 2019 faculty include: Ellen Allard, Merri Arian, Noah Aronson, Cantor Rosalie Boxt — faculty coordinator, Rabbi Ken Chasen, Alan Goodis, Cantor Jeff Klepper, Shira Kline, Josh Nelson and Dan Nichols.
For more information, please contact Rachel at 847-239-6974 or osruiprograms@urj.org. You can also visit the Hava Nashira website.

Unwind + unplug + recharge at our monthly RituaLab welcoming the Sabbath Queen into our lives. To RSVP or learn more about the event visit Lab/Shul.
Event Schedule (subject to change)
6:00pm – 7:00pm Happy Hour (Open Bar 21+)
7:00pm – 8:30pm Live Musical Liturgy, Poetry and Contemplative Pause