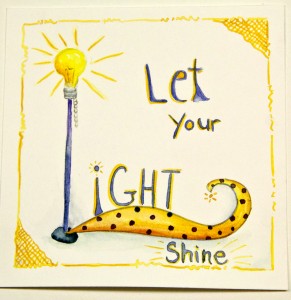 The Chanukah menorah has eight branches of light plus one additional branch, called the Shamash שמש.  The Shamash candle sits apart from the others and has one very important job.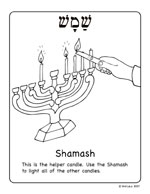 It's job is to light the other candles.  It is the helper candle or the starter.  Without it, we would have no light in the dark winter season of Chanukah.
What can you do to #BeTheShamash ?
A few years ago, over 10,000 people participated in my #BeTheShamash campaign, pouring light into cracks and crevices up and down this world. (what's a Shamash?) This year, let's continue the journey together. We are collecting *sparks*: art projects, stories, images, quotes, teachings, your kind of magic to bring light into the world.
Email Shira@ShirLaLa.com with the subject line #BeTheShamash to add to the collection.  I will post them on Blog Sameach and also share them throughout Chanukah!
Leave a Reply
Posted in Chanukah, Hebrew Vocabulary, Holidays, Lesson Plans and Heart Pointing, Uncategorized