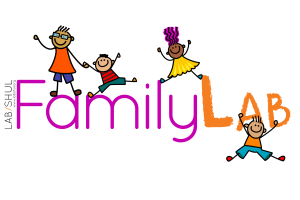 A grassroots gathering for Jewish and "Jew-ish" families with young children ages 0-8 (siblings welcome).
Centered around the family table and facilitated by Lab/Shul's teaching artists, this hang is all about the tastes, smells, and feels of Shabbat. Ritual will be Lab/Shul style, with our everybody-friendly and God-optional approach.
Lab/Shul is grateful for our partnership with PJ Library in bringing FamilyLab to NYC families.
For more information, contact shira@labshul.org.
Leave a Reply
Posted in Shira's Concert Schedule, Uncategorized