| | | |
| --- | --- | --- |
| February 16, 2020 | to | February 18, 2020 |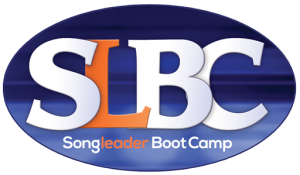 Shira is excited to return to the SLBC National Conference, held every February in St. Louis. The SLBC conference features a wide range of dynamic courses that explore a holistic approach to powerful and effective leadership in the Jewish world. The SLBC National Conference experience is soaked in inspirational Jewish music and communal singing. Participants do not need to sing or play an instrument to fully experience ALL that SLBC has to offer. Music is just one of many vehicles for connection and inspiration that is explored at SLBC conferences.
Engage in intensive, super-charged learning with nationally respected Jewish educators, thought-leaders and music artists
Become a more effective and engaging presenter and public speaker
Create meaningful connections from the bima, in synagogue hallways, at camp, and in all aspects of synagogue life
Collaborate with a community of like-minded Jewish professionals
Utilize music as a powerful, educational and inspirational vehicle. You don't need to be a musician!
Learn dynamic and relevant ways to reach specific age demographics
Acquire new and exciting repertoire
You can register at the SLBC website here.
Leave a Reply
Posted in Shira's Concert Schedule