December 17, 2017
2:00 pm
to
6:00 pm
ShirLaLa will be performing as part of the Jewish CultureFest hosted by the Evelyn Rubenstein JCC! Join us for an afternoon celebrating Jewish culture. Featuring live musical performances, local craft and Judaica vendors, specialty foods, and plenty of fun activities for all ages.
Shira goes on at 2pm!
FREE and open to the public. For more information, please contact Rabbi Samantha Safran at ssafran@erjcchouston.org or 713.595.8183.
at Evelyn's Park Conservancy – 4400 Bellaire Boulevard, Bellaire TX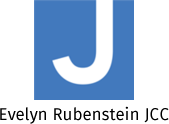 Leave a Reply
Posted in Shira's Concert Schedule