| | | |
| --- | --- | --- |
| May 28, 2019 | to | June 1, 2019 |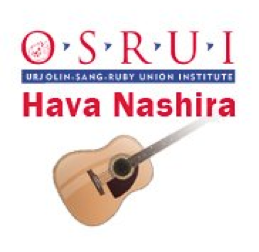 If you teach or lead music in camps, congregations, or community centers, Hava Nashira is for you. Created by Debbie Friedman z"l and Cantor Jeff Klepper among others, Hava Nashira provides you with the opportunity to improve your skills as you learn from the finest Jewish music innovators and composers. 2019 faculty include: Ellen Allard, Merri Arian, Noah Aronson, Cantor Rosalie Boxt — faculty coordinator, Rabbi Ken Chasen, Alan Goodis, Cantor Jeff Klepper, Shira Kline, Josh Nelson and Dan Nichols.
For more information, please contact Rachel at 847-239-6974 or osruiprograms@urj.org. You can also visit the Hava Nashira website.
Leave a Reply
Posted in Shira's Concert Schedule