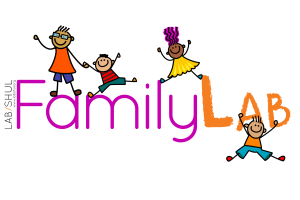 Introducing FamilyLab: An everybody-friendly grassroots gathering for families with young children ages 0-8 (siblings welcome), centered around the family table, hosted in your homes, and facilitated by Lab/Shul's teaching artists.
This month's hang is all about the tastes, smells, and feels of Shabbat. Come and unplug to recharge. With Lab/Shul's unique God-optional approach to tradition, text, and story, FamilyLab is open to those who identify as Jewish, Jew-ish, and everything in between.
Lab/Shul is grateful for our partnership with PJ Library in bringing FamilyLab to NYC families. Whether you light candles every week or it's your first time to dine with the Sabbath Queen, all families are welcome!  This event is FREE.
Address provided upon RSVP.
Email Shira with questions at Shira@Labshul.org.

Leave a Reply
Posted in Shira's Concert Schedule