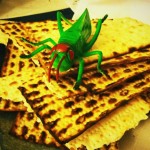 Every year we come together to tell the story, to taste our salty and bitter history, to crunch on matzah and to uplift with the season cycle of spring.
How do we keep it interesting?  How can the seder itself not only be a ritual of the senses but also an annual pilgrimage of discovery?
For the last two years, creator of My Haggadah: Made it Myself and DIY expert, Francine Hermelin Levite and I have been designing Passover preparation experiences for families with young children. Last year we explored the relevance of our exodus narrative. We considered all forms of going from stuck (Mitzrayim, hebrew for "Egypt" means "narrow place")  to unstuck - freedom!
This year we have put together a model seder, crafted for curious minds. Highlighting this holiday's magic number FOUR, we'll set four tables of curiosity.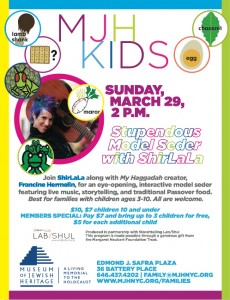 Table 1 – Explore feelings: make salted water, taste fresh horseradish root, visit stories like Double Dip Feelings and  Where the Wild Things Are
Table 2 – Explore brawn: mash dates to make charoset, build with date paste and matza
Table 3 – Explore chametz vs matzah: what is necessary, what is extra?
Table 4 – Explore freedom, self-love, tikkun olam: what to do with today's freedoms?
As we build our symbolic seder plate, we will make our way from beginning to end of the seder experience, complete with live music,  creative play and of course the classic four questions.  Each step along the way, another opportunity to ask a new question.
Francine shares some of the ideas behind My Haggadah and Made It Myself Books.
"I began my project of crafting seder over a decade ago as a new parent, wanting to connect my food-allergic son to a seemingly food-centric ritual. Jewish customs thrive on food to create gateways to memory and collective story-telling.

Through our work together, Shira and I have designed so many ways to actively spark questions at the table–not just because the Haggadah says to, but inspired by it. Through creating table props and multi sensory activities, we facilitate families' abilities to unlock the essence of Passover's themes with a night that is truly different.

In the spirit of Seder, the ultimate at-home DIY ritual, and this the Shmita year, you can now download your own copy of My Haggadah: Made it Myself. Everything is included to print just the pages you need, print the entire book double-sided and even print the actual stickers."
Leave a Reply
Posted in Activities for home and classroom, Holidays, Lesson Plans and Heart Pointing, Pesach, Resources